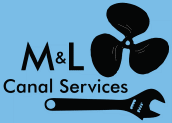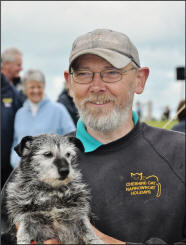 MARK EDWARDS
Mobile Marine Engineer
Boat Safety Scheme Examiner
A Typical Testimonial
Mark it's been an absolute pleasure having you work for me on behalf of NB Sunseeker Owners in getting our boat sorted at the end of this winter season.
Last year frankly was a nightmare, so-much-so that it actually affected my health due to the amount of stress! This year however I have felt totally at ease, and that is very much down to a bit of preparation at this end, but mainly your professionalism; borne out by our conversations and the paperwork (immaculate!), co-operation, friendliness, accommodating our boat on your own private mooring, and a job well done.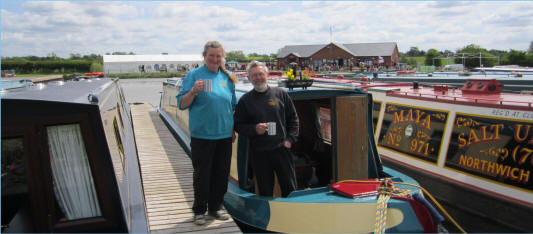 Cheshire Cat Narrowboats Ltd / M&L Canal Services
Mobile Marine Engineering
For all your Narrowboat servicing and repairs.
Emergency call out – Telephone Mark on 07970 384047
Practical advice and help for first-time boat owners.
We are based in Nantwich, Cheshire. Our breakdown and repair service covers the Shropshire Union Canal north of Goldstone Wharf, the Llangollen and Montgomery Canals, the Trent and Mersey Canal north of Harecastle Tunnel, the River Weaver, the Bridgewater Canal, and the Macclesfield canal. Other areas by arrangement – please enquire (mileage charges may apply)
We can service and repair most makes of diesel engine commonly installed in narrowboats.
Remedial work for Boat Safety Scheme certification.
Electrical problems; rewiring; inverters, battery chargers and battery management systems installed.
Batteries tested. We can supply good quality new batteries at competitive prices.
Stern glands repacked, engine mounts and drive plates replaced.
Water and shower pumps replaced, plumbing repairs and alterations.
All work guaranteed, we carry full liability insurance.
Our charges
Labour is charged at £35 per hour + VAT (£42)
Gas work is charged at £45 per hour + VAT (£54)
Emergency call-out (within 15 miles) charged at £50 + VAT (£60) includes 30 minutes labour. Additional mileage at 52p per mile + VAT (62p)
Cost of parts will be advised before work commences
Boat Safety Examinations £190 incl VAT and travelling, online certification and free re-examination within 30 days.
Prices include VAT at 20%
Training
For all you narrowboat training and diesel engine courses visit www.cheshirecattraining.co.uk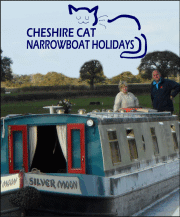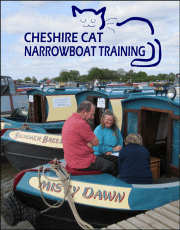 Telephone Mark 07970 384047 or Linda 07867 790195
---
---
M&L Canal Services / Cheshire Cat Narrowboats Ltd
---
Company No 8931414
---
Registered Office: Lock House, Chester Road, Hurleston, Nantwich, Cheshire CW5 6BU
---
Copyright 2014
---